Easy installation of barcode terminals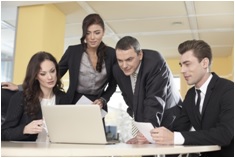 Types of Barcode Terminals
Barcode terminals are available from Japanese and foreign manufacturers.
The latest barcode terminals are mostly based on the Android OS, while the previously mainstream Windows OS terminals are obsolete. The reason for this is that Windows OS terminals are based on Windows 7, which is no longer supported by Microsoft for barcode terminals.
Since the Android OS has been adopted, users can now use it as if it were a smartphone, making it easier to use. In addition, connections can be made from tablets and smartphones. Because of the ease of connectivity, security must be taken into consideration.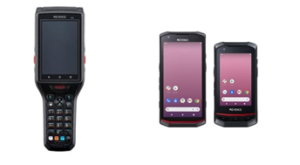 Barcode Terminal Menu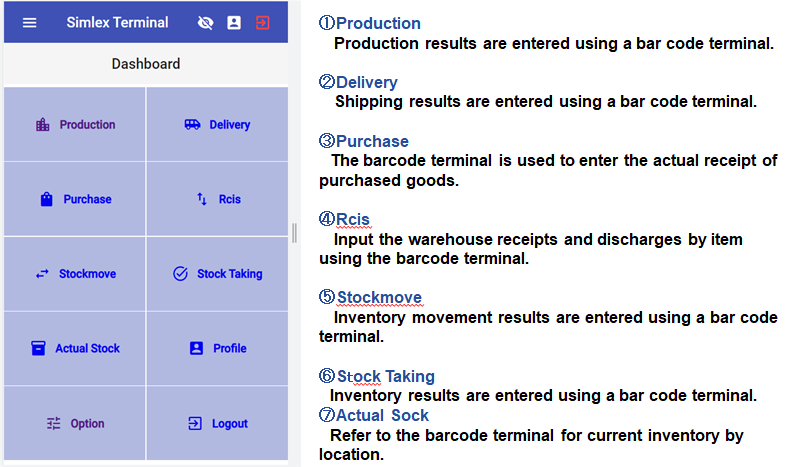 ①Input of production results by barcode terminal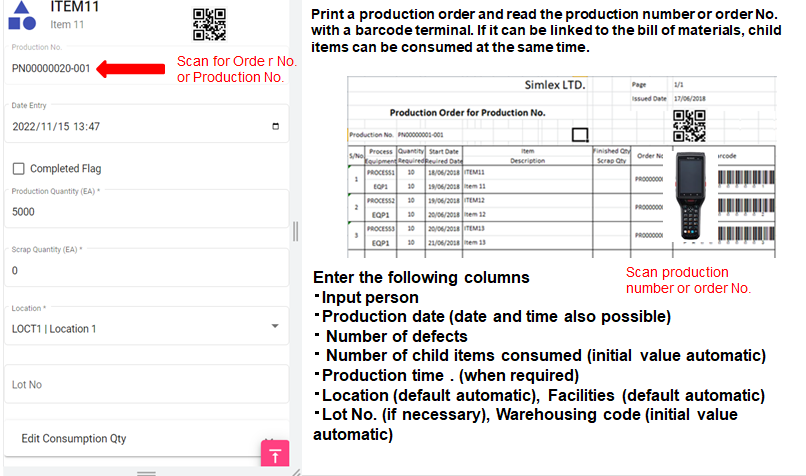 ②Delivery Results are entered at the barcode terminal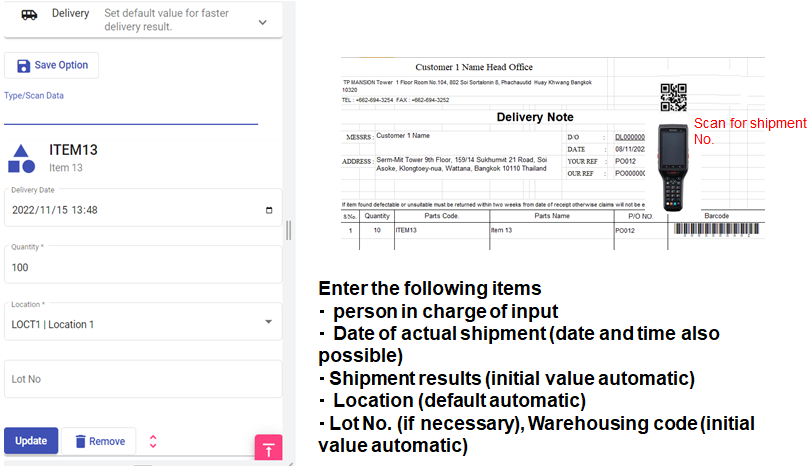 ③Barcode terminal input of purchased goods receipt results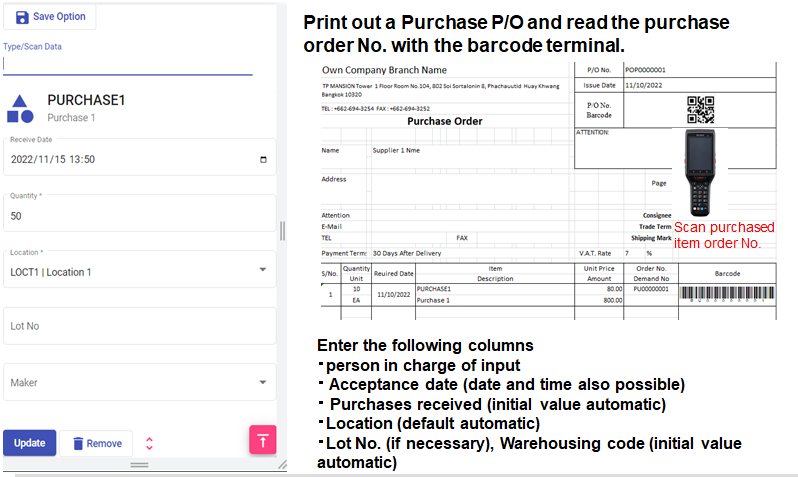 ④Input of warehouse receive and issue by item using barcode terminal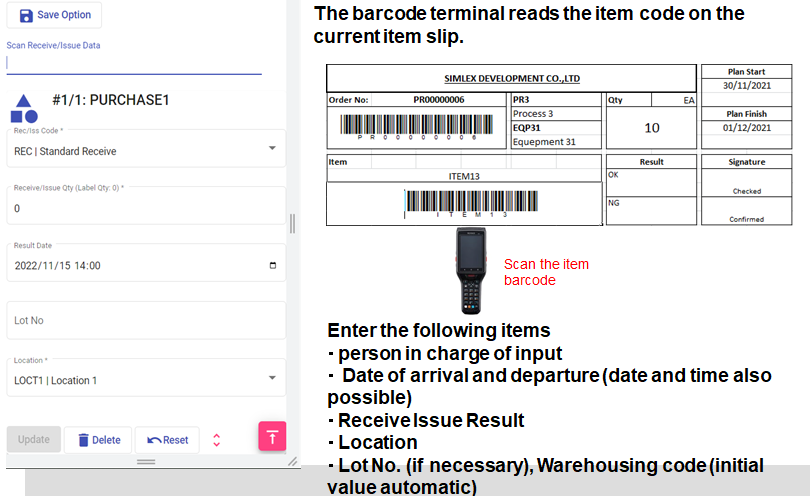 ⑤Stock movement results are entered via barcode terminal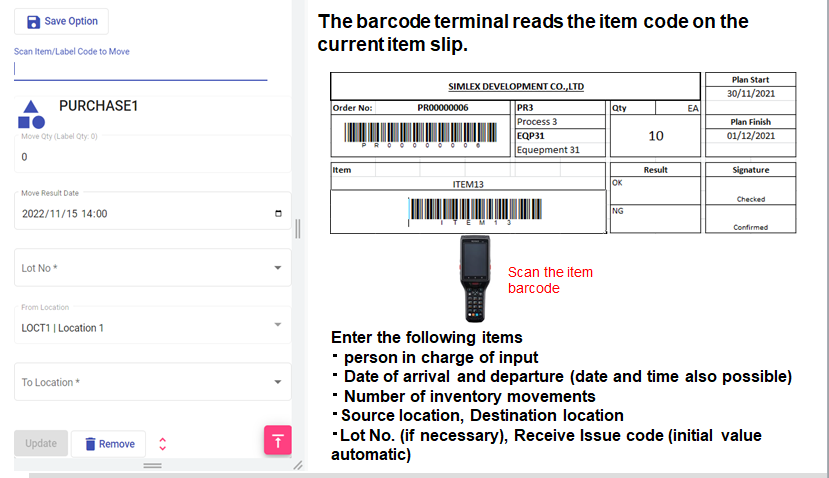 ⑥Inventory results are entered via barcode terminal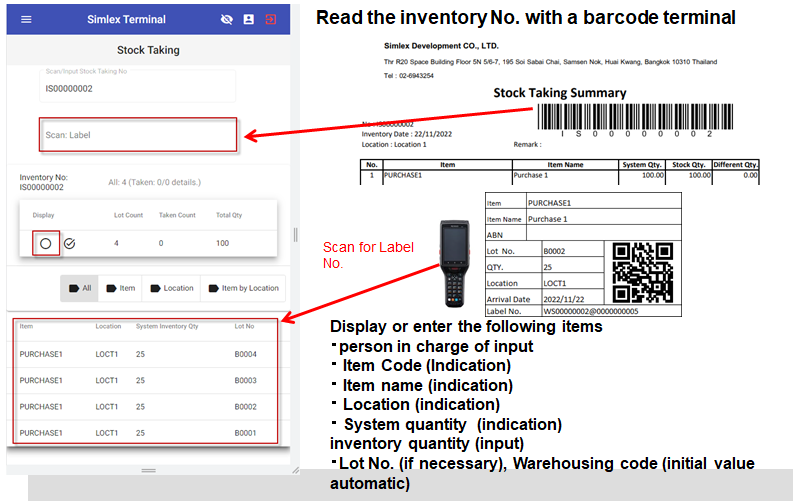 ⑦Refer to Actual Stock by location with barcode terminal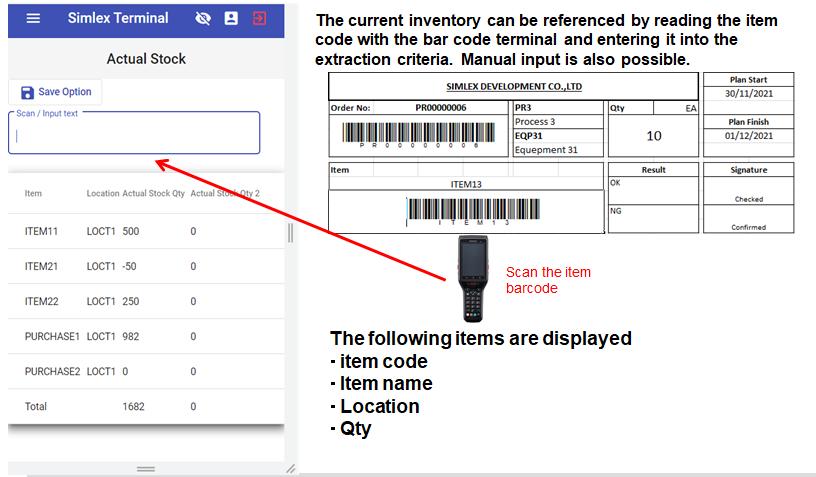 Stock Card Printing for Stock Control System
Print Stock Card for Stock control system (must be submitted to the Thai Revenue Department).
This report is the final goal.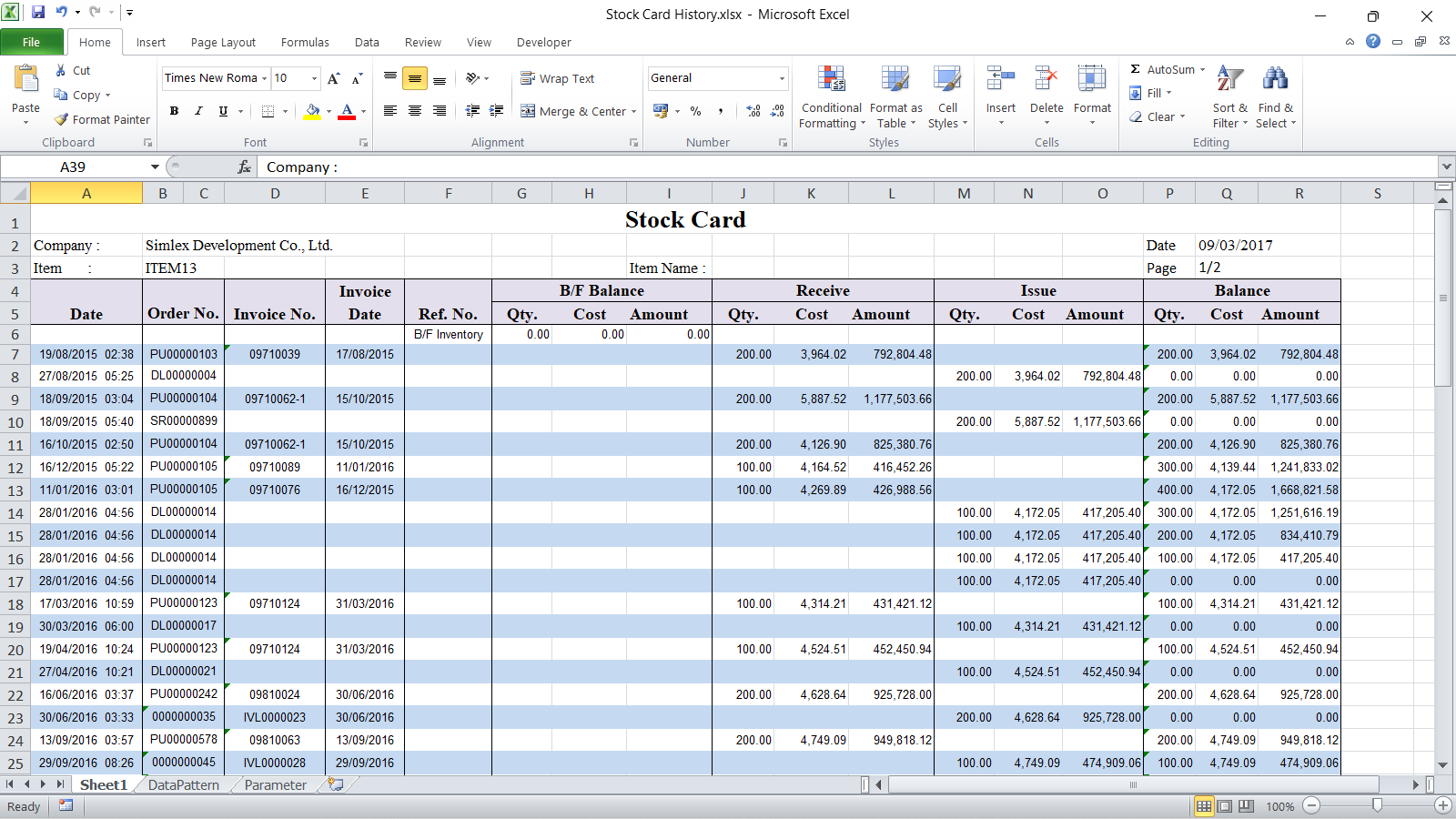 Points to keep in mind when introducing barcode systems
There are many examples of barcode systems that have failed, and we will discuss some points to keep in mind for success.
Barcode systems in ERP, production management systems, and inventory management systems manage quantities, amounts, and locations. A common failure is to overload the system with information based on manufacturing strategies such as processing conditions, quality control, daily reports, etc., making the system inoperable.
The input person is always the person in charge of the shop floor. It is important to always double check the data entered.
The system must be connected to a barcode system, and must be able to handle BOM and Stock Card (FIFO, Average required). In other words, amount control is absolutely necessary. Without a bill of materials, it is impossible to input the consumption of child items at the time of production performance input.
SimLex Developmet Co., Ltd. Toshio Koga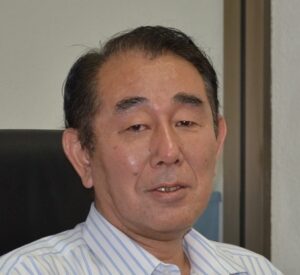 After graduating from Kyushu University, he worked for a major bearing company and experienced process design in the production technology laboratory. After that, he established SimLex Development Co., Ltd. in Thailand, where he has been developing and selling ERP, production management systems, and accounting systems from zero-based systems up to the present.